Stump Grinding Services Nuneaton
If you own a property with tree stumps or have a storm damaged tree trunk of no use and takes up unnecessary space, you should contact Tree Surgeons Nuneaton, who specialise in tree stump removal services. Our tree surgeons are trained to provide our customers with high-quality, fast, efficient, and affordable tree stump removal services.
Tree Stump Grinding is the process where a machine called an excavator digs around the perimeter of the tree trunk to expose it. Then, our Tree Surgeons will cut through the exposed part of the tree trunk with a machine called a stump grinder. After grinding, Tree Surgeons Nuneaton can lift the tree out of its hole and remove it.
We also offer Tree Stump Removal services and can remove the entire stump which you no longer want on your property. Tree Surgeons Nuneaton provides Tree Stump Grinding and Tree Stump Removal services to both commercial and residential customers in Nuneaton and throughout Warwickshire.
Do You Need A Tree Stump Removed?
Residential or business owners who choose to get a tree stump removed understand that Most homeowners that choose to get a tree stump removed understand that it enhances aesthetics to their landscaping and increases the safety around their garden. But there are many other reasons why a tree stump needs to get removed. One primary reason is if a tree stump is causing the environment to fill up with decay and insects, this can lead to expensive structural and foundational costs if it is not managed correctly. Tree stumps tend to cause fungal growth that attracts parasites. These parasites can then cause severe damages and destruction to your property line. If you have a tree stump in your yard and notice that it is dead or decaying, getting a tree stump grinding removal service is ideal.
They base some other deciding factors of getting a tree stump removed because of regrowth. A tree stump is not always dead when it is just a stump. Many stumps sprout new growth and can lead to inconvenience and inconsistent growth habits for the yard. Some stumps develop regrowth that allows the roots to continue to grow and take all the nutrients from the surrounding plants, and sometimes in the worst conditions, can damage your home and property.
 Tree stumps are not attractive to have in your yard. Some people consider using tree stumps as a décor item. However, they are prone to decay over time and become an ugly addition to the hedges and landscaping. If you have any tree stumps in your yard, they are a tripping hazard. Therefore, getting a tree removal service is the wisest decision if you notice any tree stump in your yard or an area that needs to be cleared.
What Should You Expect With Stump Grinding?
Stumps are usually removed through grinding. This method is managed by a machine that grinds the wood layer and turns it into small chips. The chips can easily be removed and disposed of professionally. In some cases, the tree stumps require a full dig and then a grind processed with a grinding tool and heavy machinery to root out the entire stump.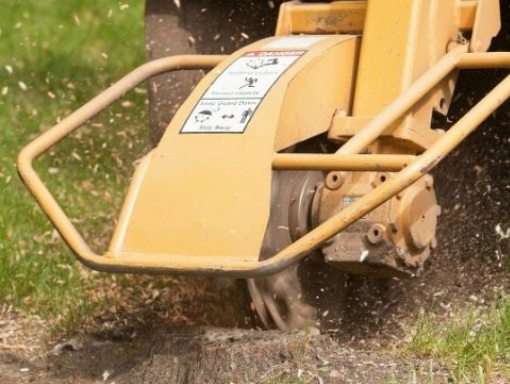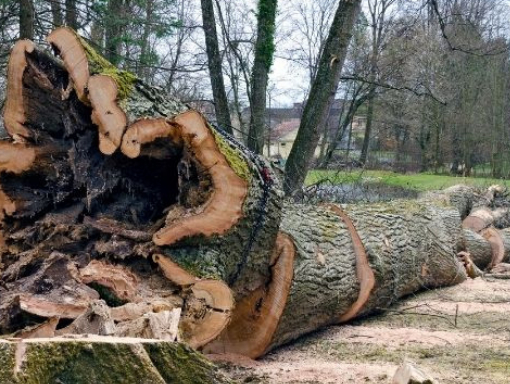 Tree Stump Removal Near Me
Once the tree stump is removed, the hole is filled with mulch or dirt to promote growth fruition and nutrients to the surrounding plant. Our company has years of experience, top-of-the-line machinery, and the knowledge that it takes to remove any tree stump. Our team is continuously trained with professional safety precautions and is fully insured and licensed to perform the tree stump grinding services to your satisfaction. Therefore, you can contact us today for a consultation or get additional information about our tree stump removal services. If you searched for tree stump removal near me and you found us, then we cover your area and are looking forward to you calling us soon.